If you're looking for a beauty tool for thorough, gentle skincare, look no further. The ageLOC LumiSpa is Nu Skin's rechargeable, waterproof beauty device. Combine it with the Activating Cleanser that best matches your skin type for thorough cleansing, or LumiSpa Accent & IdealEyes for gentle eye care.
Your Skincare Kit consists of:
• ageLOC LumiSpa Device
• ageLOC LumiSpa Silicone Head – Normal
• ageLOC LumiSpa Accent & IdealEyes
• ageLOC LumiSpa Activating Cleanser – Blemish Prone Skin
This face cleanser is formulated with ingredients selected specifically to help you reduce the appearance of breakouts, cleanse skin and clear pores without compromising on comfort, helping you keep the appearance of skin blemishes in check, as well as our famous ageLOC ingredients to target the visible signs of skin ageing at the source.
Use it for just two minutes for cleansing and one minute for eyecare, twice per day. It'll turn every skincare routine into an at-home spa experience with visible, clinically-proven results that you're sure to love.
Why will I love it?

37% smoother & softer skin after a single use*

62% more radiance after 12 weeks**

100% visibly cleaner skin after 12 weeks**
77% saw reduced signs of fatigue around their eyes after 12 weeks***
How do I use it?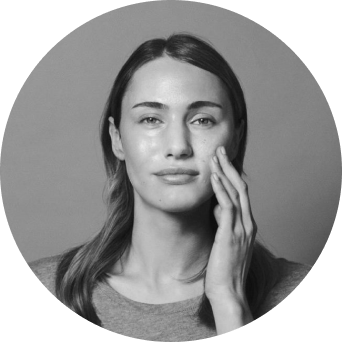 STEP ONE
Moisten your face with warm water and apply the Activating Cleanser that best suits your skin type. Wet the silicone head and turn on your device.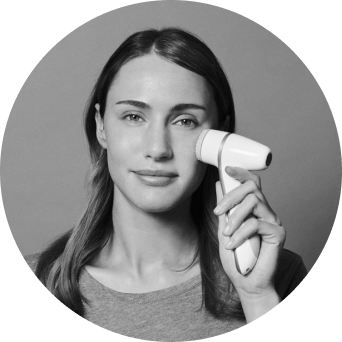 STEP TWO
Glide it slowly across your face in broad strokes. Don't scrub or press too hard. The device will pause if you are misusing it, as well as every 30 seconds to prompt you to move to another area of your face, and switch off after 2 minutes. Rinse your face with water, gently pat it dry, then apply any further skincare. For optimal results, use the ageLOC LumiSpa system for 2 minutes, twice per day.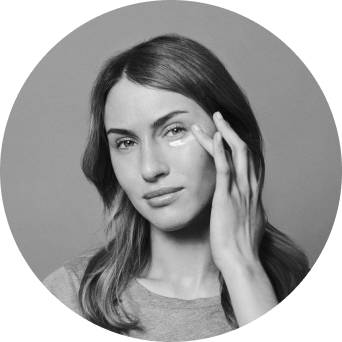 STEP THREE
Gently apply ageLOC LumiSpa IdealEyes onto clean skin under your eyebrows, in corners prone to crow's feet, and under your eyes. Avoid direct contact with eyes or eyelids.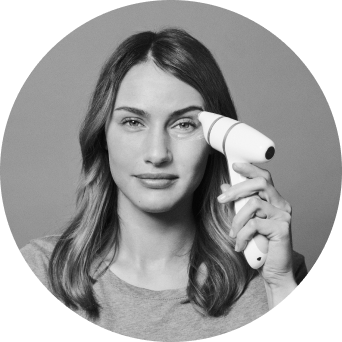 STEP FOUR
Align the back of the Accent Head with the axle of your device and press down until it clicks. For optimal eye care results, massage each eye area for 30 seconds with the ageLOC LumiSpa Accent twice per day. Switch off your LumiSpa device after 1 minute.
What's in the box?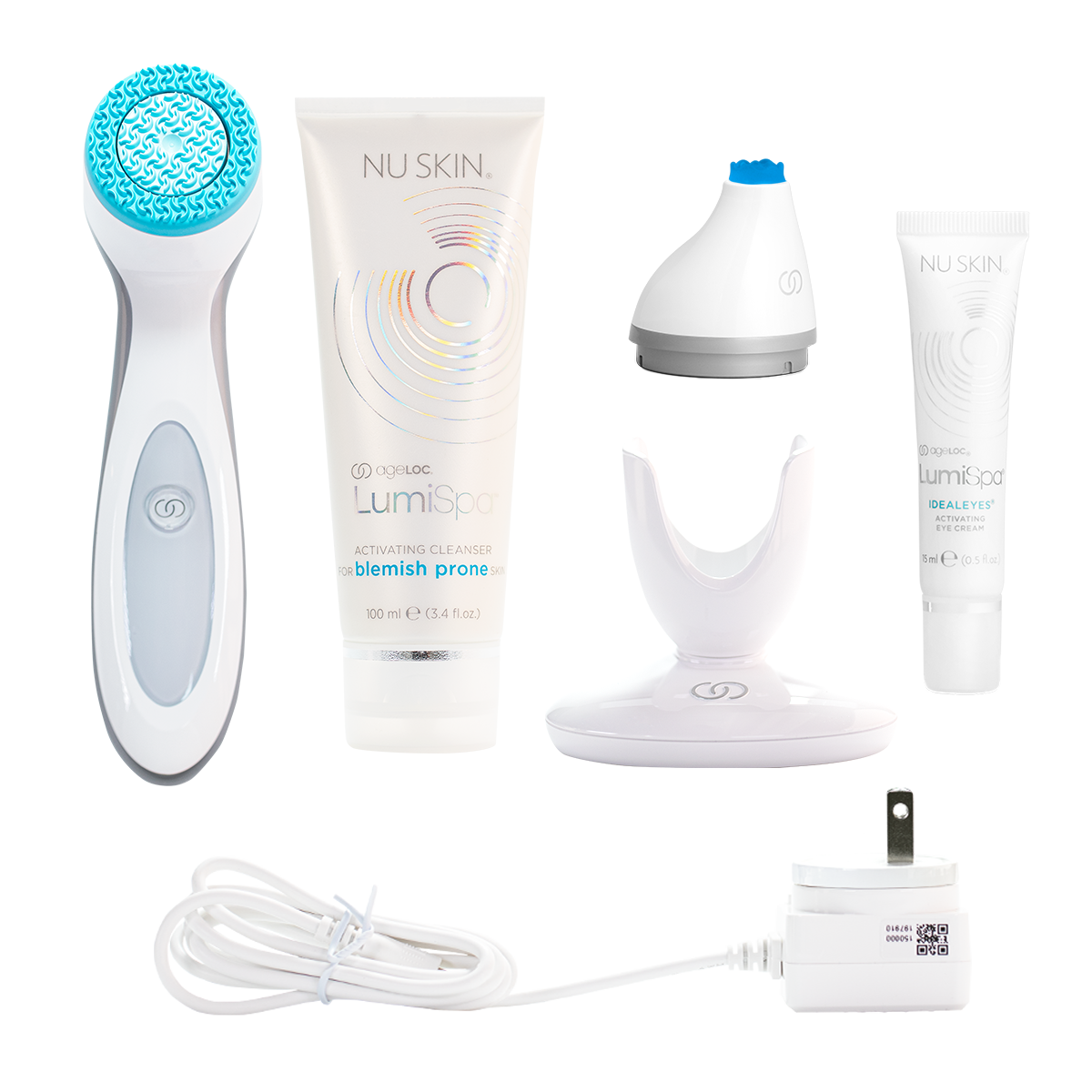 1 ageLOC LumiSpa Device
1 ageLOC LumiSpa Silicone Head – Normal
1 ageLOC Accent Head Silicone Tip
1 ageLOC IdealEyes Cream
1 ageLOC LumiSpa Activating Cleanser – Blemish Prone Skin
1 ageLOC LumiSpa  Charging Base
1 ageLOC LumiSpa Cable